St. Patrick's Day Cannabis Essentials: Buds Over Suds
---
St. Patrick's Day is generally about the beers and suds, but this year, I'm making it about the leaves and buds.
Saint Paddy's has always been green-themed regardless, so I've assembled five products and strains that could replace your four-leaf clover this 17th.
DISCLAIMER: Everything in this blog is strictly my personal opinion and was made for fun. I don't suggest mixing marijuana with alcohol and the effects are different for everybody.
If you're anything like me, when you drink you smoke. And when I say smoke, I definitely mean toke. Combining suds and buds can often leave people dizzy, so I suggest puffing on something light and relaxing with a lower THC percentage. Let's assume you're on a pub crawl, it's March so the weather's nice, and of course you'll be walking or taking an Uber home; so a pre-roll is probably best for the occasion. Pedro's Sweet Sativa Pre-Roll by Color Cannabis will keep you feeling alive on your epic night out, and at 16%-22%, there'll be more than enough to pass around.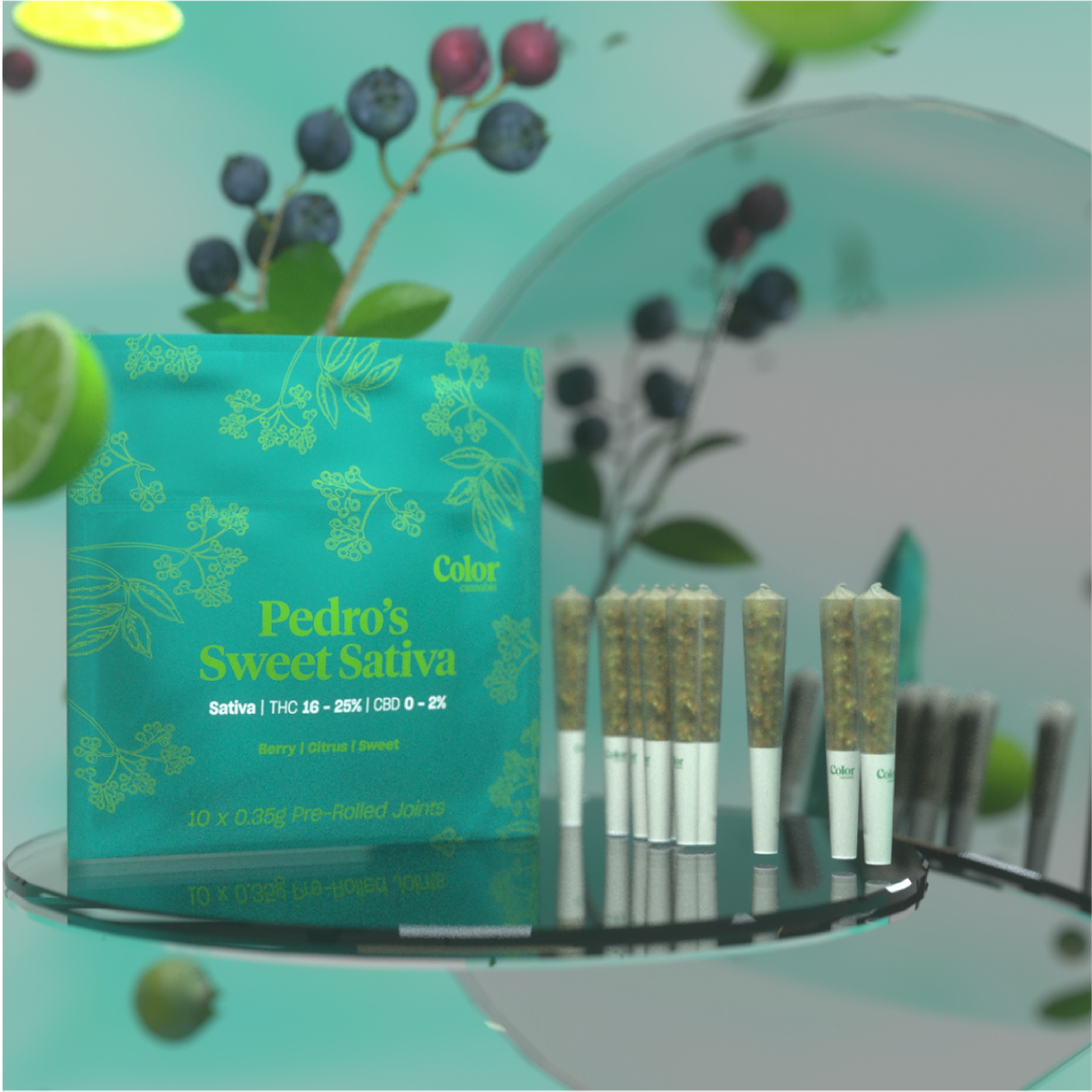 Saint Patrick, Wayne Patrick… close enough. While we toast one to the jolly green Saint this year, let's get two birds stoned at once, and toast one in another way, by paying tribute to the legend himself. Wayne Patrick's Temple Balls are hand-crafted, 1 gram, spheres of hash, coming in heavy at 45%-60% THC. Grab one or two of these, toss them on top of your bowl, pass it around and watch it burn slowly in the name of both renowned Patricks.
On Saint Patrick's Day, most people are on the go. Gotta get your green clothes, gotta get your beads on, gotta get your face paint, gotta get to the pub. When you don't have time to stop and properly roll-up or pack a bowl, the next best options are edibles and gummies. Well, Spinach FEELZ created Mango Lime Soft Chews that are perfect for such an occasion. Not only do these gummies aesthetically fit the appeal of Saint Paddy's Day, as they're bright green "S"'s, but these sour-then-sweet chews sit at a perfect 10mg THC per candy, and will melt in your mouth.
What if on Saint Paddy's you're on the go but sugary candies aren't really your thing? Maybe the beer isn't strong enough and you're looking to enhance your green beverage. Ripple By The Green Organic Dutchman created a 10mg Dissolvable THC Powder, which you can add to any drink. The powder dissolves quickly and the effects kick-in just as fast. Toss a pouch in your last drink of the night to wind down, or gulp it down with your first one and set the party off right. Plus, it comes in a little green packet, perfect for the affair.
Maybe beer and/or getting drunk isn't your thing but you want to celebrate with your friends by clinking cheers and tossing a few back. People have been using liquids to make them feel funny in their good places since the dawn of man, and tokers are not excluded. Zèle makes a delicious Sarsaparilla Indica Craft Soda. Their Root Beer flavor is craft-brewed with wintergreen and spices. Each 355ml bottle contains 10mg of fast-acting, tasteless THC. Oh, and did I mention they look exactly like beer bottles? Splash a few drops of green food coloring inside a Zèle Soda and join in on the Saint Paddy's festivities with a real wobbly-pop.